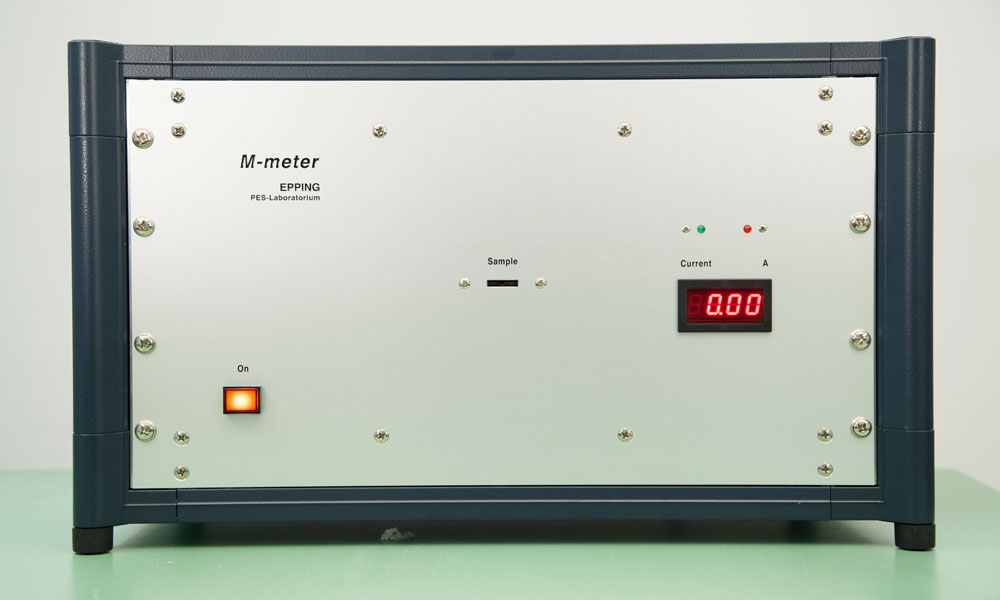 m-meter – Magnetic hysteresis measurement device
The M-meter measures the magnetic hysteresis loop of powder-materials, such as magnetic toner, carrier, ferrite powder or magnetite. Several magnetic parameters can be calculated using the measured hysteresis loop, as:
coercivity field strength
remanent magnetic polarization
saturation magnetization
specific saturation magnetization
magnetic susceptibility
The measured values can be displayed in MKSA or in cgs-units
The sample volume has a diameter of 10 mm and a height of 4 mm. The filling station is used to create a defined packaging of the material, in order to guarantee the reproducibility of the measurement result. The sample spoon is easy to load through the front panel. The magnetic field is automatically increased and decreased to record the new curve and hysteresis loop.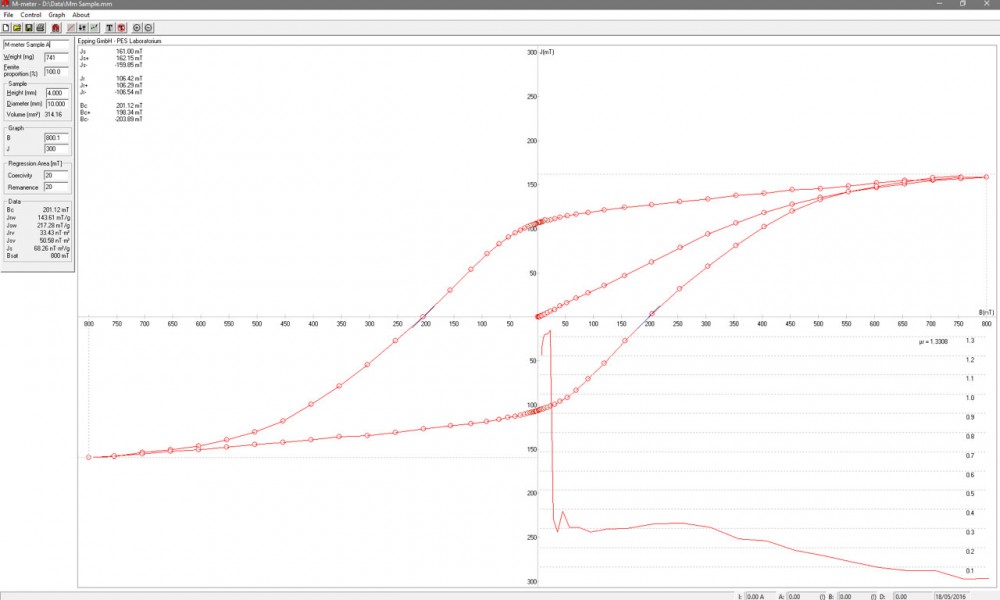 M-meter program with sample of measurement
The special design of the coils and the iron core reach a maximum magnetic field of 1300 mT (or 1500 mT). Nevertheless, the device has a compact bench top design without special cooling. The temperature in the coils is monitored to avoid overheating.
The device is controlled automatically via Windows® software program. A software controlled calibration cycle which uses an external magnetic probe is available.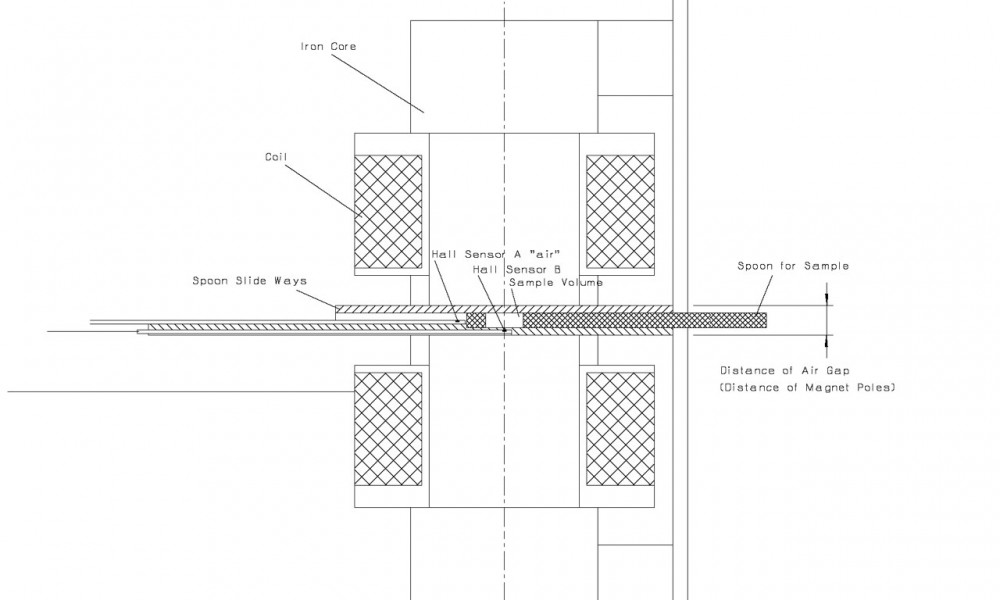 System hardware
Bench top measurement device with digital and analog read-out via USB
Sample spoon with filling station
Safety switch for overheating
Sample size Ø 10mm x 4mm
Max. current in coils 6 A (or 10A).
Max. field 1300 mT (or 1500mT)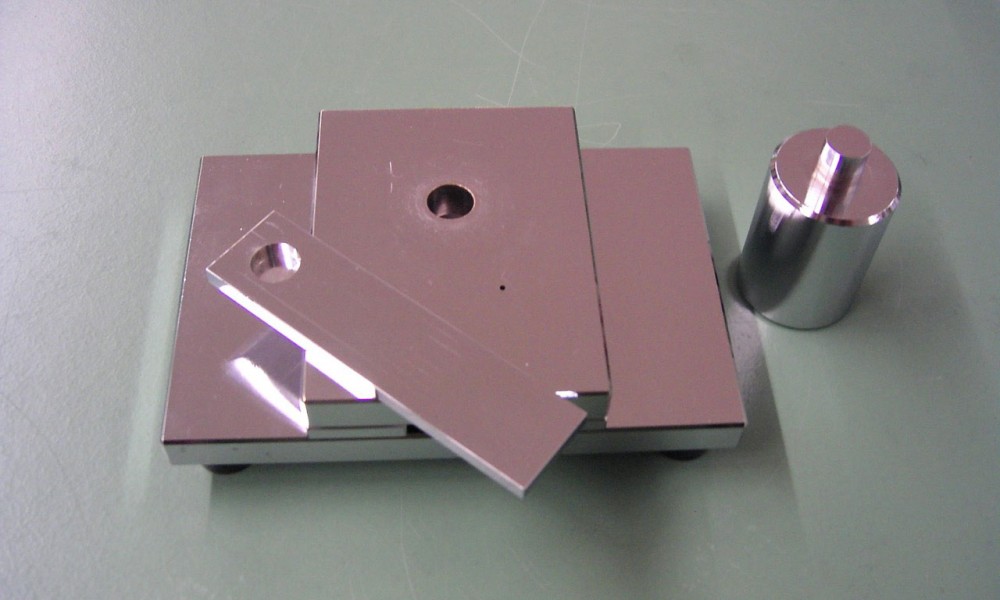 Filling station with sample spoon
Software
Specifically designed to work with the M-meter, compatible with Windows® OS
Software dialog controlled for easy operation and to avoid errors.
Electrical requirements
110 VAC ± 10% @ 50/60 Hz
or 220 VAC ± 10% @ 50/60
0.9 kW power consumption"
Dimensions
Instrument size L 550 x H 330 x D 600 mm
Net weight 60 kg